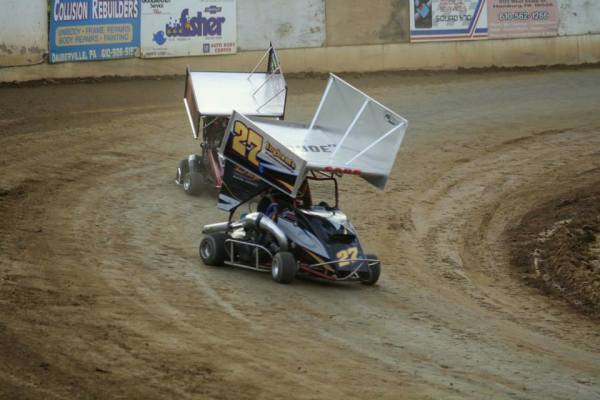 ABOUT US
Hello!!! Welcome to the PA Wings Website! We are a Winged Outlaw Kart series in our 8th season that race at different tracks all over Pennsylvania. We have all kinds of engine combo's, from high reving 2 strokes, to screaming dual Briggs flatheads, to monster 4 stroke big blocks. You cant forget our signature wing making us look a lot like miniature sprint cars! So check out our schedule and come on out and watch us tear up some dirt and make some noise!

Our next race is on Wednesday, May 3rd at Shellhammers Speedway. Gates open at 5pm and practice starts at 7pm.
Come out and watch us fly around the high banked 1/8 mile bullring.